The Yen Yoga & Fitness Mentoring Program gives teachers, especially those who have recently graduated yoga teacher training, are new to teaching, or have yet to find confidence in teaching, an opportunity to receive personalized guidance from an experienced yoga instructor.
Through this 12 week program, new teachers will work one-on-one with their mentor to achieve their teaching goals. This time is intended to bridge the gap between the very supportive environment of yoga teacher training and the sometimes intimidating experience of teaching yoga in the "real world." Teachers will also receive an unlimited membership at Yen Yoga & Fitness to further familiarize themselves with studio classes and the local yoga community.
By the end of this mentoring program, teachers will be able to guide their students with more confidence and with more knowledge of sequencing, cueing, pacing, and incorporating yogic philosophy into their classes.

The YYF Mentoring Program includes:
Private Meetings with Your Mentor
You and your mentor will meet at least 2 times each month to discuss your goals, your progress, and fine-tune your program as needed. (6 hours minimum)
Asana Practice
You are required to take at least 2 classes each week, preferably with your mentor. With your mentorship tuition, you will receive an Unlimited Membership at Yen Yoga & Fitness during the course of the program. (25 hours minimum)
Personal Study and Self-Inquiry
Your mentor will assign weekly reading and writing projects tailored to meet your personal objectives. (12 hours)
Observations & Assists
You will observe (and when appropriate, assist) a minimum of 3 of your mentor's classes. Afterward, you and your mentor will meet to discuss the class. Topics may include sequencing, music selection, theming, student management, etc. (5 hours for observations and follow-up discussions)
Practice Teaching
You will create and teach your own 60- or 75-minute class, to be offered to the Yen Yoga & Fitness community. You and your mentor will meet afterward to discuss the class. (2 hours)
Participants must have completed a 200-hour Yoga Teacher Training.

Participants must submit an application form (below).

When possible, we recommend that interested applicants take classes with the YYF Mentors to determine who best suits their individual needs.
$875 - Tuition is due by the end of the mentoring program. Payment plans are available. Please contact Temple Florip at tflorip@yenyogafitness.com to arrange.
Start times will vary based on student and mentor availability. The mentorship program runs for 12 weeks, with extensions made for holidays, vacations, or individual needs. This program offers 50 CEUs with Yoga Alliance.
Please submit your responses to the following application questions to begin your YYF Mentorship Program. Responses can be emailed to Temple Florip at tflorip@yenyogafitness.com.
Please write your mission statement for this program. Your mission statement should include, but not be limited to, your goals and objectives for the program and why you feel called to teach.

Where did you complete your 200-hour YTT? Were there any aspects of your training that you'd like to delve more deeply into with your mentor?

Briefly describe your experiences teaching yoga thus far.

What are your biggest fears when you think of teaching? What are your strengths?

Our YYF Mentors are Stephanie Lynn, Sara Rhinelander, Jennifer Haase, Julie Schwalm, and Leslie Simionescu. If you have a teacher preference let us know. Otherwise, let us know what style(s) of yoga you plan to teach, and your preferred availability so that we can pair you with an appropriate mentor.

Any other information you'd like us to know is also welcome.
Jennifer believes in teaching logically planned classes, leaving room for magic to grow. She completed her 200 hr. Ashtanga training in Thailand and 500 hr. Bhakti training in India, as well as 100 hr. in yin/restorative yoga. Although Jennifer teaches many classes that physically challenge students, she is well aware that every student's body is very different and she fully honors and practices all style of yoga.
Sara began studying Ashtanga and Power yoga under the guidance of Anne Richardson; a student of Beryl Bender Birch in 1998 & then transitioned to the the International Yoga Institute, to study under Master Adam Nguyen. She received her 200 hour Yoga Alliance certification & went on to teach & manage the studio in Virginia Beach while continuing her studies, ultimately receiving her E-RYT 500 hour muti-style designation in 2007. She has been a Yoga Alliance continuing education provider(YACEP) since 2016. Sara's classes are governed by yogic tradition and grounded in the body's intrinsic intelligence. She encourages each student to listen carefully to their innate knowing, while providing clear, concise, purposeful cues on anatomical alignment & modifications, so that students feel safe in postures and are able to deepen the experience of feeling into various areas of themselves with heightened awareness. She deliberately incorporates philosophy into each unique class, through mantra, sequencing & specific intention, intuitively responding to each class/practitioner's unique needs. Her aim is to always create a nurturing space that encourages each student to set down any judgments and perceived limitations, so that they can find courage in their vulnerability & trust in their abilities while she guides them to experience this sacred practice with a whole new level of confidence, compassion, playfulness and freedom.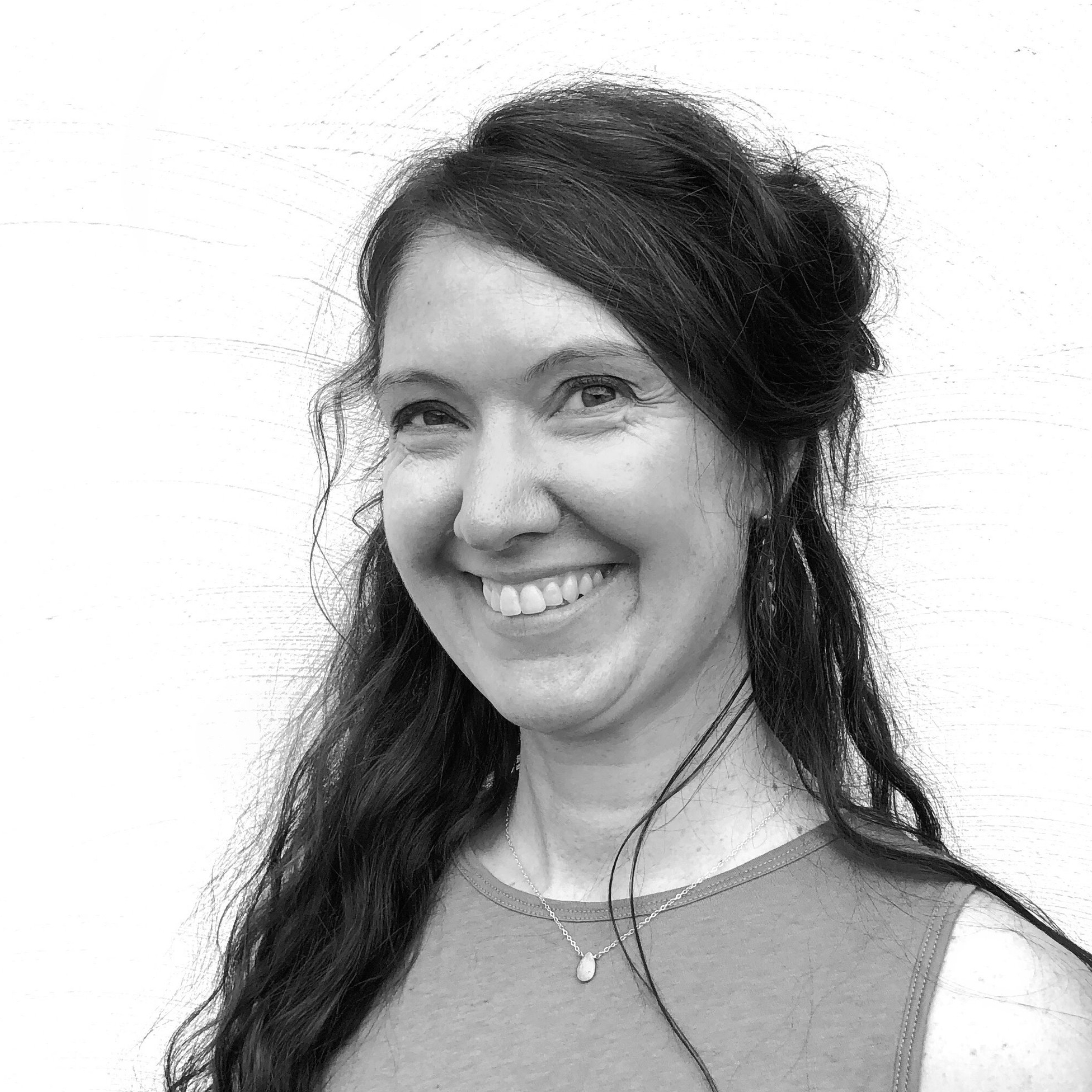 Julie Schwalm is a Massage Therapist of 17 years and Yoga Instructor of 8 years. She completed her 200 and 500 hr RYT training through Union Yoga in Lake Leelanau. Her classes infuse pranayama, mindful movements and body awareness, exposing internal strength, outer softness and an aligned spirit. Her background in Massage and Thai Yoga Therapy brings a masterful blend of mind-body-spirit based healing. Julie provides a safe container for past patterns to unravel, and intentional movement to begin, as alignment with true self naturally unfolds.
Leslie has been practicing Yoga since her teens. She was first drawn to Yoga for the physical practice and learned how we can benefit both spiritually and mentally. Leslie loves any type of Hot Yoga and is drawn to fiery, flow practices. She also has a love for Gentle, Yin and Restorative practices, recognizing the need for balance. Teaching is her way to give back and share the benefits with her students. We all need to heal in some way and Yoga helps us to do that.
Leslie, an ERYT 200, became certified in 2012 through Yen Yoga & Fitness in Traverse City, Michigan. She is also certified in SUP Yoga through Bliss Paddle Laguna Beach California, bringing together her love for Yoga and Water. Leslie has a strong connection to healing people through Yoga, Nature and Water. We are all connected to each other in so many ways and can find peace all around us if we just open our eyes.