YEN's YOGA SCHOOL
Teacher Training
The places you can go after yoga training are limitless.
years of training teachers:
8
Former students now teach in:
Hospitals
Schools
Studios across the world
They lead:
Classes
Trainings
Workshops
Jennifer Phelan, RYT200, Yen Yoga & Fitness 2018
I started initially to deepen my own practice and learn more about the history and philosophy behind it, but now think I want to teach and share this newfound knowledge. I thought everything was GREAT! Mind blown every weekend. Yen is lucky to have such amazing people representing them. Very knowledgeable and supportive.
Mary McGinnis, RYT 200, Yen Yoga & Fitness 2017
I felt completely supported by Jenny, Heidi and Yen. What I hadn't expected was the additional support from other Yen teachers. EVERYONE WAS WONDERFUL!
Lauren Mayer, RYT200, Yen Yoga & Fitness 2018
I love the studio, the teachers it attracts, and the support it provides. Jenny has so much incredible love and knowledge to give. Heidi was a perfect bomb dropped into our mix with all new insight and wisdom for us to ponder. Thanks to all of you, this was an incredible experience and has changed the course of my life dramatically.
Jan Boettcher, RYT 200, Yen Yoga & Fitness 2016
This training experience went beyond my expectations. The instructors, Jenny and Heidi were so wonderful as they imparted their knowledge and philosophy to all my class. Not only was philosophy so beautifully presented but anatomy and physiology, proper alignment and correct assisting techniques. It was a life changing adventure and I am so grateful for the opportunity to be a part of this yoga community here and throughout the world.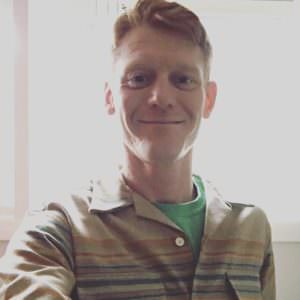 Rod Robertson, RYT200, Yen Yoga & Fitness 2017
This was a life changing event on such an unimaginable scale. Sometimes it was challenging, but always fun and Jenny, my fellow trainees, and the studio & staff were very uplifting and supportive.
Dianne South, RYT 200, Yen Yoga & Fitness 2016
Yen Yoga Teacher Training, led by Jenny Lintvedt and Heidi Dietrich was an experience of a lifetime. These two yogis embody all that yoga philosophy teaches and communicated there love and respect for the practice in all areas of study! I recommend this program without reservation and consider myself blessed by the experience!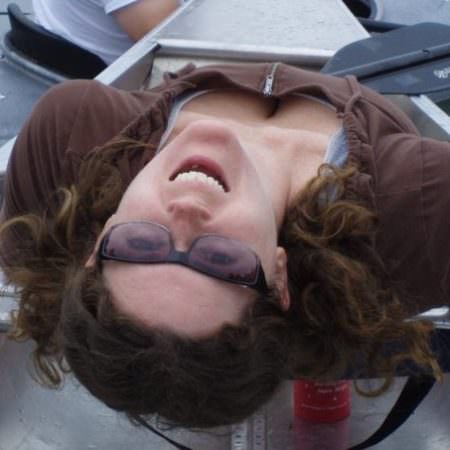 Jenn Ryan, RYT 200, Yen Yoga & Fitness 2017
Jenny, Heidi & Yen were amazing – all in their own highly professional, incredibly insightful, intentional ways. Jenny & Heidi are fantastic teachers. I love both of their personalities as well, & the combination of philosophical, intellectual, physical practice & spiritual discovery they helped us engage in was simply wonderful.
Jen Rapanos, RYT200, Yen Yoga & Fitness 2015
Life-changing experience! Experienced teachers, accommodating and caring facility…Yen came to feel like a second home. All-around wonderful!
Katie Randazzo-Erway, RYT 200, Yen Yoga & Fitness 2016
This was the best experience of my entire life. The solid amount of information and the way it was delivered allowed me to get the most of this training and I will definitely recommend and continue.
Abby Havill, RYT 200, Yen Yoga & Fitness 2015
I thought the training was so valuable, and life-enhancing and I'm so happy and grateful to have been a part of it. And, I know now that I have a huge support system for future endeavors. Thank you Jenny, Heidi, and Yen Yoga & Fitness!
Crystal Turner, RYT200, Yen Yoga & Fitness 2015
The Yen Yoga Teacher Training Program was fantastic! The thorough and in depth training I received assisted in my being able to obtain yoga teaching positions very soon after graduating. I am grateful for such optimal training. Thank you Yen Yoga!
Georgia O'Brien, RYT200, Yen Yoga & Fitness 2014
YYF's training was accessible, enjoyable, and always fun. Our class became a family, and we all left the training having gained far more than yoga instruction!
Dave Weeks, RYT200, Yen Yoga & Fitness 2015
Yen Yoga and Fitness is a marvelous community of cheerful and dedicated yogis. The energy and excitement enveloping the teacher training program is wonderful, we all had a profound learning experience. The support and trust built among this diverse crowd of yoga teacher trainees was so positive. The level of material presented was comprehensive and well thought out. Our teachers were amazingly qualified and led outstanding practice and coaching sessions. The space we had for our sessions was wonderful. The support from the studio staff was outstanding, they worked so hard to make everything right for us. We all felt included, valued and just had the best time on our learning and growth journey.
Anonymous, RYT200, Yen Yoga & Fitness 2014
I would tell future trainees that the weekends you are in training are amazing, but you will need a lot of energy to keep the headspace and the physical stamina you need to get the most out of the training. More than you thought. Eat well, sleep well, and realize that it will be difficult to get a lot of other things done on these weekends, unless you are Jenny – of course! Also, bring Kleenex! ; )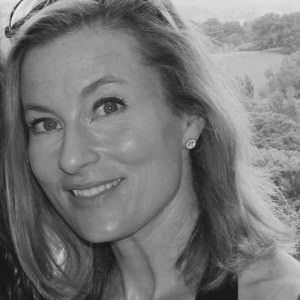 Becky Kalajian, RYT200, Yen Yoga & Fitness 2014
Yen Yoga & Fitness has a wonderful, thorough TT program. I was blessed to be a part of it.
Renee Sovis, RYT200, Yen Yoga & Fitness 2014
The teacher training is a transformational experience. And, you make lifetime friends along the way! Jenny and Heidi are gifted and inspirational teachers. I feel blessed to have learned from them, as well as my fellow trainees. The 10-weekends over 5 months format made it possible for me to continue working and living life (I worked full-time, bought a house, got engaged, AND began planning a wedding during the training) – and it was enough time for the knowledge gained to incubate and integrate into my life. I recommend the training for anyone curious about teaching or wanting to deepen their connection with themselves and yoga.
Lisa Reehorst, RYT200, Yen Yoga & Fitness 2014
Informative classes, great teachers, a lot of hands on experience both in and out of the classroom. I thoroughly enjoyed my teacher training experience with Yen Yoga. I feel confident in planning and executing yoga classes after completing my coursework, observations, and student teaching.
Lisa Peacock, RYT 200, Yen Yoga & Fitness 2012
Teacher training has been such a meaningful journey! My practice has opened up so much beyond asana and has brought me great peace and joy! It is truly an honor to look forward to holding space for others on their own yoga journey. Don't let the time commitment intimidate you – I have a full time job and four kids – if it's meant to be it will all fall into place!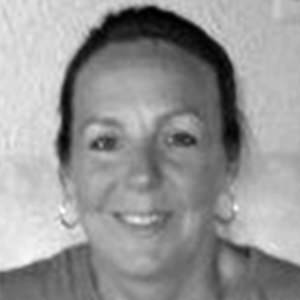 Terri McDermott, RYT200, Yen Yoga & Fitness 2012
Since walking in the door, I cannot believe how my life has changed. I stopped in to check things out on Ladies Night in December of 2010 and was a bit intimidated. I stopped in again while out with my husband on Mens Night that same week and met Vanesa. Her thoughtfulness and enthusiasm for Yen is what encouraged me to join, never though, with the intention to one day teach. My initial journey into yoga began as more of a physical need in an attempt to take back control of my rather aged and tired body. New to being a grandmother, I knew then I had the desire to get into shape to be around forever to watch her grow. Little did I realize the beautiful journey that lay before me. I knew then that I was in search of more, not exactly sure what, but the connection that had been taking place with body, mind and spirit over the last year had been, to say the least, amazing. The teachers who shared their practice bestowed much more upon me than "physical practice" and to that, I thank Yen tremendously. The last 5 months was an attempt to learn everything I could about the philosophy, practice and dance that "is yoga" and WOW, it has been overwhelmingly beautiful. The bond with the group of women I've spent the last 5 months with is something I will never forget. I can't wait now, to share my experience and my practice with others. Thank you Yen for this sweet, sweet gift.
Leslie Simionescu, RYT200, Yen Yoga & Fitness 2012
The Yoga Teacher Training was an amazing learning experience both spiritually and physically. Our group of teachers all supported one another and made friends for life. Jenny and Heidi are so full of Guidance and Motivation. The training is an experience I will hold dear to my heart and mind forever. I have learned your Yoga Practice is something you will never stop growing and learning in. I am so very Thankful I was able to be part of this program and would strongly encourage others to take the Journey. Be ready to open your mind and heart and grow as an individual in so many ways.